In the modern world, data is everywhere. Once companies might have had to make do with customer surveys and basic analysis of statistics, but the huge technology boom has led to developments that allow businesses everywhere to amass literally millions of pieces of data on a regular basis.
If this data is going to be useful, it needs analysis – and it needs the very latest technology to do it justice. This is where DataMine Lab comes in, generating analysis and developing solutions that add value to businesses and the data they collect. In order to do this, we use a range of software capabilities.
Here is an outline of a typical data analysis project to give you a better idea of the work we do: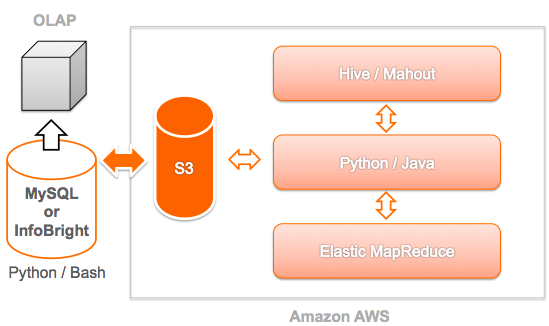 Wherever possible, we like to make use of open source data technologies as we believe this provides the best solutions for our clients – at affordable prices.
Would you like to see what we could do for you? Get in touch.